THROUGH THE STAINED GLASS.

This collection was inspired by a visit to the Met Museum in NYC. I selected one room to focus on and based my collection on various elements
such as stain glass paintings, geometric shapes, greenery, etc, The room was,

"America before the 1850's".


In this collection, you will see beading, apliqué, organza, topstitch denim, and asymmetrical shaping that compliments a women's natural curves.
We start with my moodboard, to sketches, to the final collection.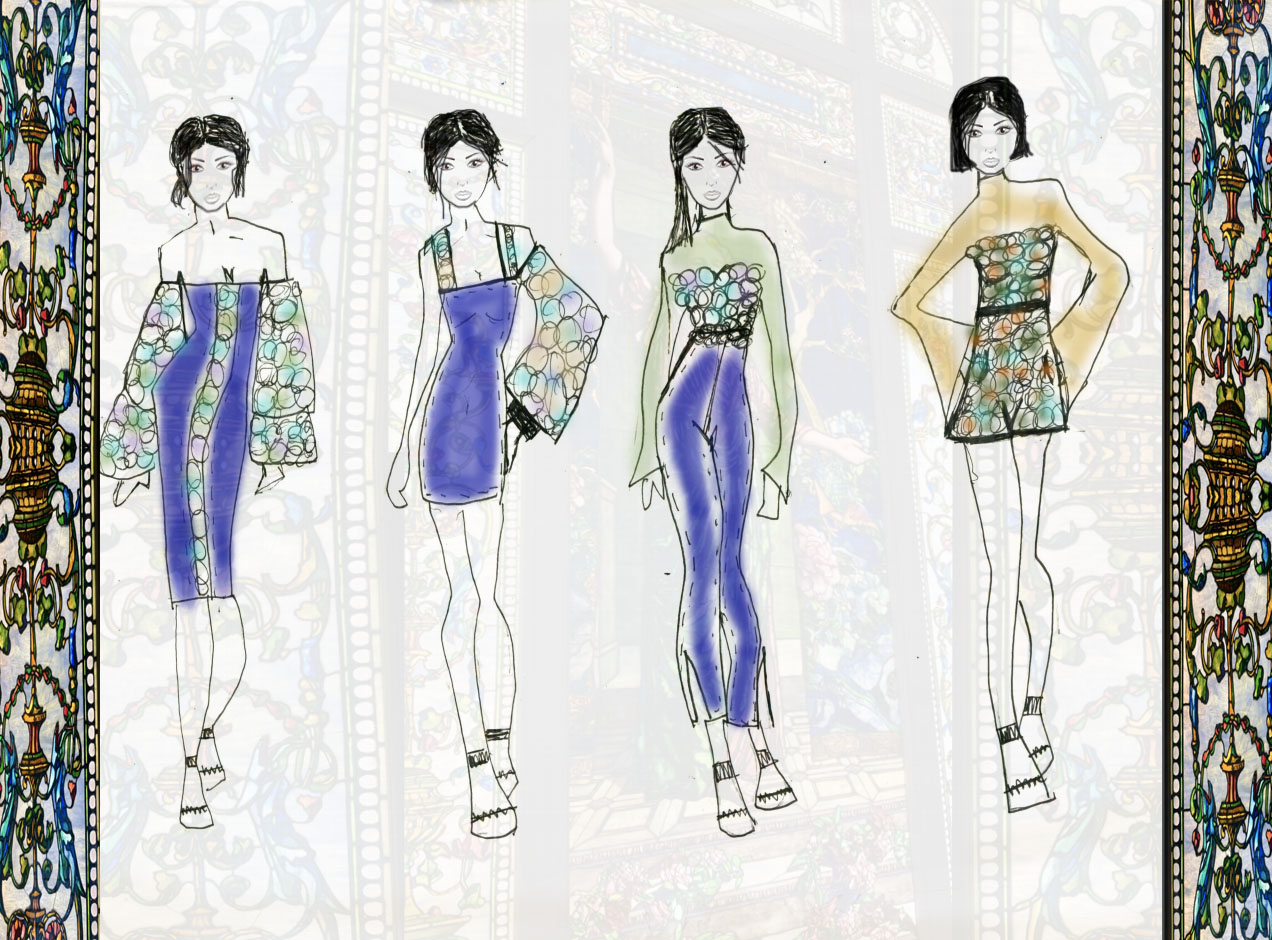 FINAL COLLECTION - 6 LOOKS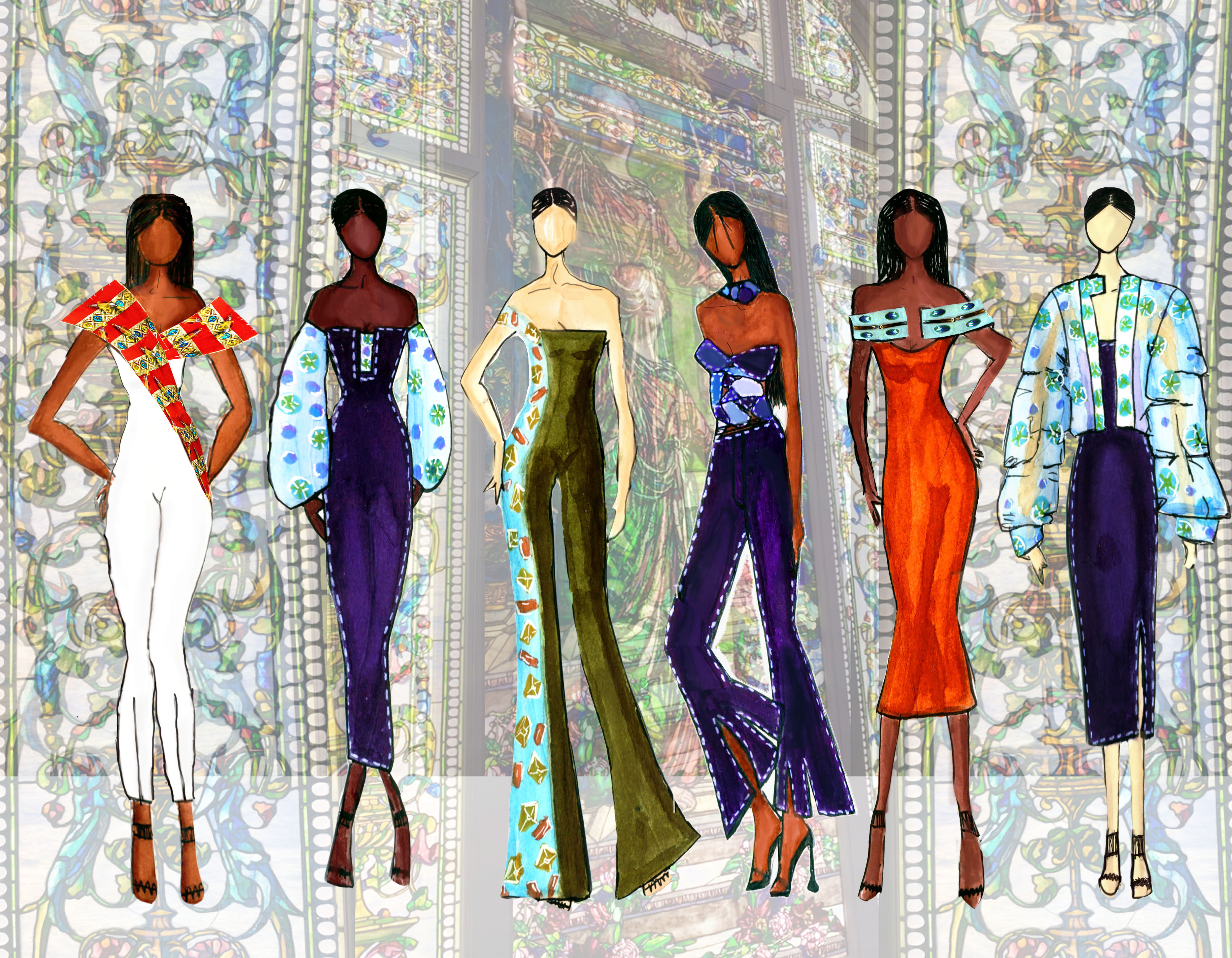 TECHNICAL FLATS/SWATCHES