PURPLE REIGN.
Let's take it back to the Paris, 1967. It started with an American Vogue spread covering fashion in Paris for the September issue and reinventing it to fit with women of today. This collection was not only about taking an original and modern take on these silhouettes but also making it an inclusive collection,


knowing that at that time women who looked like me were not even conisdered in those magazines.


I also explored designing a collection that spoke to not just inclusuivity in race but also size. I created a digital print and used it as a motif inspiration throughout the collection. Purple Reign is a FW 2022 collection made to inspire, shimmer, and celebrate all shape, curves, and shades of a women.




><<MOOD BOARD>><
><<SILHOUETTE INSPO BOARD>><
><<BEAUTY INSPO>><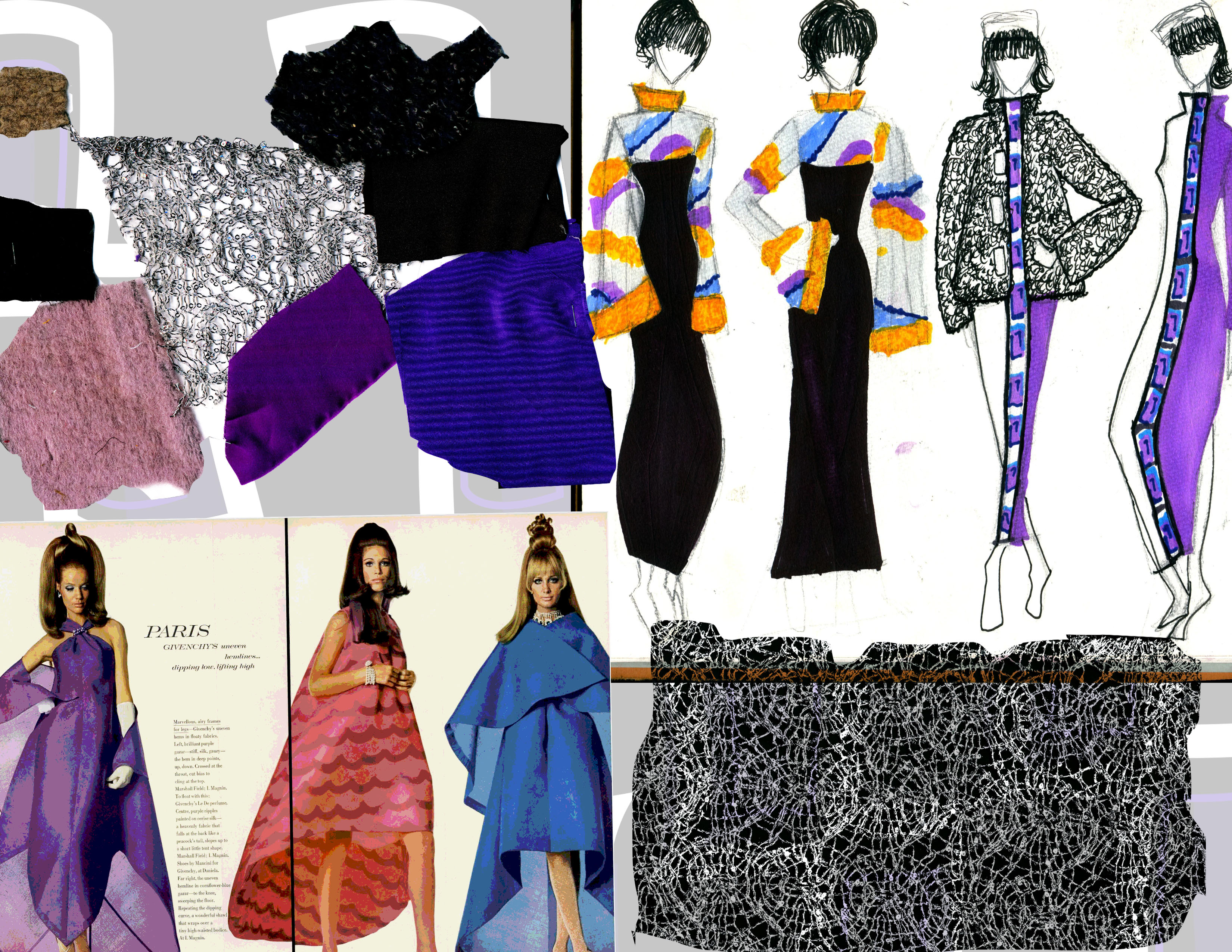 <<digital print>>
FINAL COLLECTION >><< 7 LOOKS >><<



><<LOOK 5>><
SLEEVE LINING
<<TECHNICAL FLATS/SWATCHES>>